Medical Supplies
Jump to navigation
Jump to search
Medical Supplies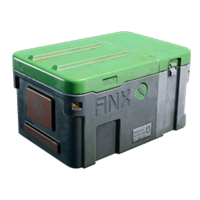 | | |
| --- | --- |
| Type | Medical |
| Rarity | Uncommon |
| Weight | 10 |
| K-Marks | 759 |
| K-Marks / Weight | 76 |
| Faction Reputation | 8 |
| Faction Rep / Weight | 0.8 |
Mecidal Supplies is an Uncommon item found as loot on Fortuna III. It can typically be found inside Osiris structures.
In-Game description
A small crate of miscellaneous medical supplies, has all sorts of chemicals useful for printing new items.
There are A LOT of warning labels here.
Location
Can be found in Medical Cases.
Uses
This item is used in the following missions, jobs, upgrades, printing recipes:
Missions
This item is required a total of 12 times to complete the following missions.
| | |
| --- | --- |
| 4× | Stimulating Developments Part 1 |
| 3× | Path to Strong Medkits Part 1 |
| 5× | Combat Ready Part 2 |
Jobs
This item is not required to complete any jobs.
Personal Quarter
Medical Supplies is used in the following Personal Quarters upgrades
Generator Upgrades
| Generator | Level | Upgrade | Quantity |
| --- | --- | --- | --- |
| Supply Crate | 7 | 2/2 | 20x |
Inventory Upgrades
| Inventory | Level | Upgrade | Quantity |
| --- | --- | --- | --- |
| Stash Size | 6 | 3/3 | 23x |
Workbench Upgrades
None
Quarters Upgrades
None