Hydraulic Piston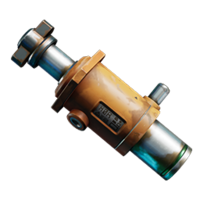 | | |
| --- | --- |
| Type | Mechanical |
| Rarity | Unommon |
| Spawn Locations | BS CF TI |
| Weight | 5 |
| K-Marks | 338 |
| K-Marks / Weight | 68 |
| Faction Reputation | 3 |
| Faction Rep / Weight | 0.6 |
A Hydraulic Piston is an

Uncommon item found as loot on Fortuna III. It can be found in low quantities everywhere, but it is most common in Korolev structures.
Description
Useful for printing weapons and beacons. The tech may be hundreds of years old, but if it works, it works.
Location
Can be found in Industrial Crates.
Uses