Pale Ivy Blossom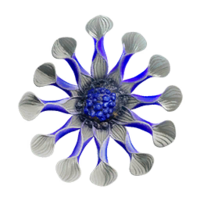 | | |
| --- | --- |
| Type | Flora |
| Rarity | Rare |
| Spawn Locations | [BS] [CF] [TI] |
| Weight | 1 |
| K-Marks | 427 |
| K-Marks / Weight | 427 |
| Faction Reputation | 4 |
| Faction Rep / Weight | 4 |
Pale Ivy Blossom is an

Epic flora found on Fortuna III. It can be found in overgrown areas.
Description
The blossom of Pale Ivy, a strange plant that likes to climb up walls to keep its gorgeous, divinely smelling petals out of the reach of critters and insects.
Location
Likes to grow on walls and cliffs in overgrown areas.
Uses