Polymetallic Prefabricate
Jump to navigation
Jump to search
Polymetallic Prefabricate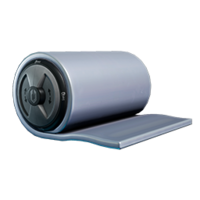 | | |
| --- | --- |
| Type | Scientific |
| Rarity | Common |
| Weight | 3 |
| K-Marks | 150 |
| K-Marks / Weight | 50 |
| Faction Reputation | 2 |
| Faction Rep / Weight | 0.7 |
Polymetallic Prefabricate is a Common item found as loot on Fortuna III. It is abundant in Osiris buildings.
In-Game description
One of those miracle materials, sheets of this stuff is commonly used in the printing of various tools, machinery, and of course, weapons.
Location
Can be found in Cabinets.
Uses
This item is used in the following missions, jobs, upgrades, printing recipes:
Missions
This item is required a total of 10 times to complete the following missions.
| | |
| --- | --- |
| 10× | Back to Basics Part 1 |
Jobs
This item is required to complete the following jobs.
| | |
| --- | --- |
| 10× | Water Filtration System |
| 4× | Air Lock Upgrades |
| 12× | Sensor Array Repairs |
| 20× | Field Supplies |
Personal Quarter
Polymetallic Prefabricate is used in the following Personal Quarters upgrades
Generator Upgrades
| Generator | Level | Upgrade | Quantity |
| --- | --- | --- | --- |
| K-Marks Rate | 1 | 3/5 | 3x |
| K-Marks Rate | 1 | 5/5 | 5x |
| Aurum Rate | 1 | 2/5 | 3x |
Inventory Upgrades
None
Workbench Upgrades
| Workbench | Level | Upgrade | Quantity |
| --- | --- | --- | --- |
| Quarters Upgrade Time | 1 | 3/3 | 5x |
Quarters Upgrades
None