Clear Veltecite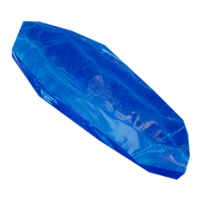 | | |
| --- | --- |
| Type | Resource |
| Rarity | Rare |
| Spawn Locations | [BS] [CF] [TI] |
| Weight | 3 |
| K-Marks | 855 |
| K-Marks / Weight | 285 |
| Faction Reputation | 9 |
| Faction Rep / Weight | 3 |
Clear Veltecite is a

Rare ore found on Fortuna III. It is in and around to flowing water. Particularly waterfalls.
Description
A rare shard of clear Veltecite. Korolev will pay a decent bit of pocket money for any that prospectors uncover with their pickaxe
Location
Can be found all over Fortuna III especially as harvestable ores around rivers and lakes.
Spawn location
Clear Veltecite can be found in many locations of Fortuna III. Find all of its spawns on our Interactive Map: [BS] [CF] [TI].
Specifically, it can be found in the following Loot Containers, depending on the tier. This list does not include non-container or special spawns.
Spawn chance per container

| Container | Max spawn chance |
| --- | --- |
| Industrial Container Tier 1 | 1.23% |
| Industrial Container Tier 2 | 1.25% |
| Industrial Container Tier 3 | 1.99% |
| Industrial Container Tier 4 | 1.85% |
| Industrial Container Tier 5 | 1.61% |
| Veltecite Mineral Tier 1 | 15.82% |
Printing recipe
This item can be printed at the gear printer using the following recipe:
Uses