Old Currency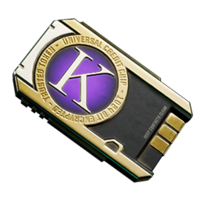 | | |
| --- | --- |
| Type | Valuable |
| Rarity | Common |
| Spawn Locations | BS CF TI |
| Weight | 0.001 |
| K-Marks | 1 |
| K-Marks / Weight | 1000 |
| Faction Reputation | 0 |
| Faction Rep / Weight | 0 |
Old Currency is a

Common item found as loot on Fortuna III. Unlike other items it does not weigh anything, meaning it can be put in a Prospector's Safe Pockets at no risk. It is abundant everywhere.
Description
Currency used on Fortuna III before the evacuations. Still in use by some on Prospect Station.
Location
Can be found in civilian structures and belongings.
Uses
Update history
Old Currency now weighs 0.001.